Kondomari Massacre, June 2 1941
Civilian Reprisals by Fallschirmjäger in Kreta


Following the invasion of Krete over 100 civilians were killed by a team of Fallschirmjager led by Oberleutnant Horst Trebes on the order of Generaloberst Kurt Student in retaliation for their involvement in the killing and mutilation of several dozen paratroopers who caught in trees during the landings.

Everywhere on the island, Cretan civilians, armed and otherwise, joined the battle with whatever weapons were at hand. Cretan civilians went into action armed only with what they could gather, and many Fallschirmjäger were knifed or clubbed to death as soon as they landed. An elderly Cretan was said to have clubbed a parachutist to death with his walking stick before the German could disentangle himself from his parachute lines.

The Cretans actions were not limited to harassment since the civil population also played a significant role in the Greek counter-attacks at Kastelli Hill and Paleochora. This was the first time that Germans had encountered broad resistance from a civilian population, and it was initially shocking for them. Fallschirmjäger reacted with equal ferocity after recovering. The Cretans were regarded as partisans since they wore no identifying insignia or even armbands, the German authorities felt free of the constraints implied by the Geneva conventions.

Further enraging the Fallschirmjäger were rumours of battlefield mutilations by civilians torturing injured Fallschirmjäger. However the book 'The Lost Battle', by MacDonald argues that battlefield mutilations were more than likely a result of carrion birds and physical decay of corpses left in the extreme heat. In the village of Kondomari more than 100 civilians were rounded up and executed by Fallschirmjäger.

Franz Peter Weixler, Wehrmacht kriegsberichter (Army war correspondent) photographed and preserved his negatives of the massacre. Weixler was later charged with treason and held by the Gestapo. Here is an English translation his original statement for the trial of Hermann Goering.

Fallschirmjäger fought tenaciously during every engagement, however they were known to be fair and when combat was over they cared for the wounded without regard to their allegiance. They were known for their fair and correct behavior and adherence to the Fallschirmjäger commandments.

Generaloberst Student was convicted of the crime in 1946 by a British tribunal, the conviction was later overturned. However this killing of civilians was a huge stain on an otherwise soldierly deportment of the Fallschirmjäger during the war.

Photos from the Bundesarchiv taken by Wehrmacht kriegsberichter Franz Peter Weixler, Oberleutnant Horst Trebes of the Luftwaffe conducted the shootings.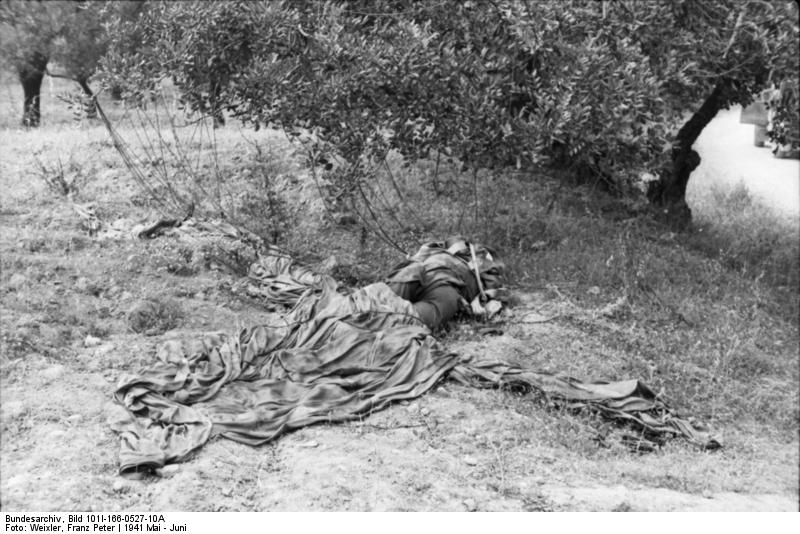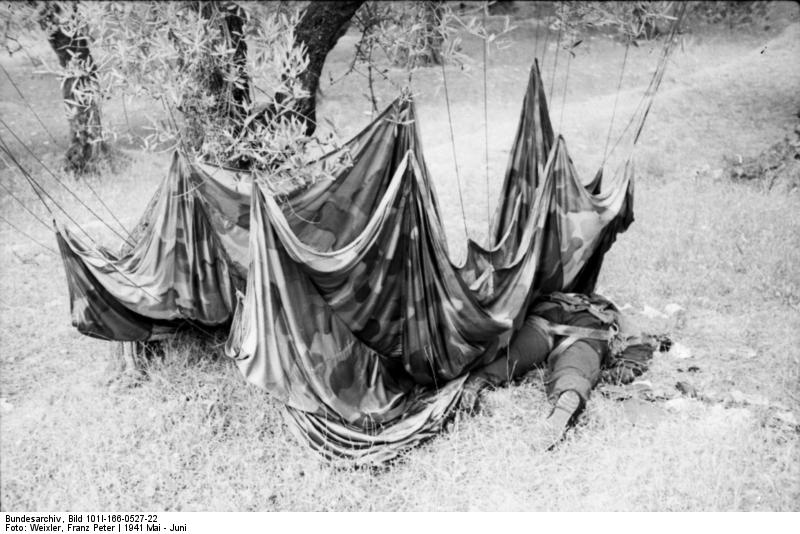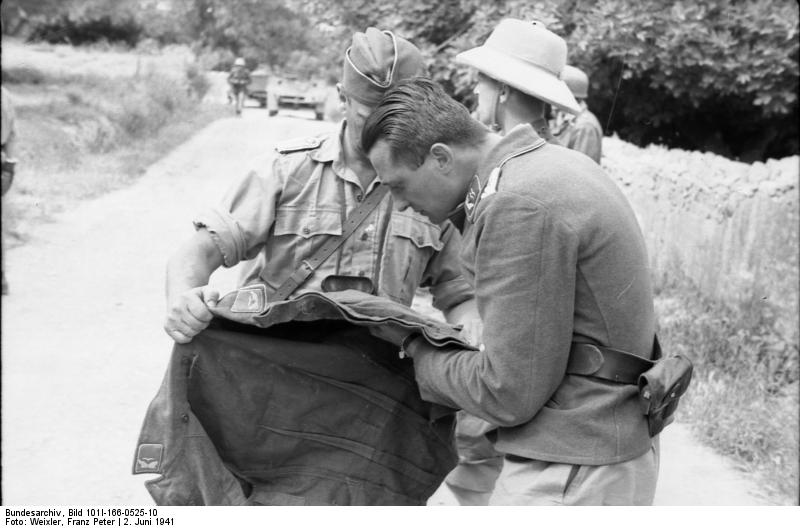 Oberleutnant Horst Trebes examines a Fallschirmjäger fliegerbluse for a bullet hole in the back. The fliegerbluse was found in the home of a man in the village of Kondomari during a search.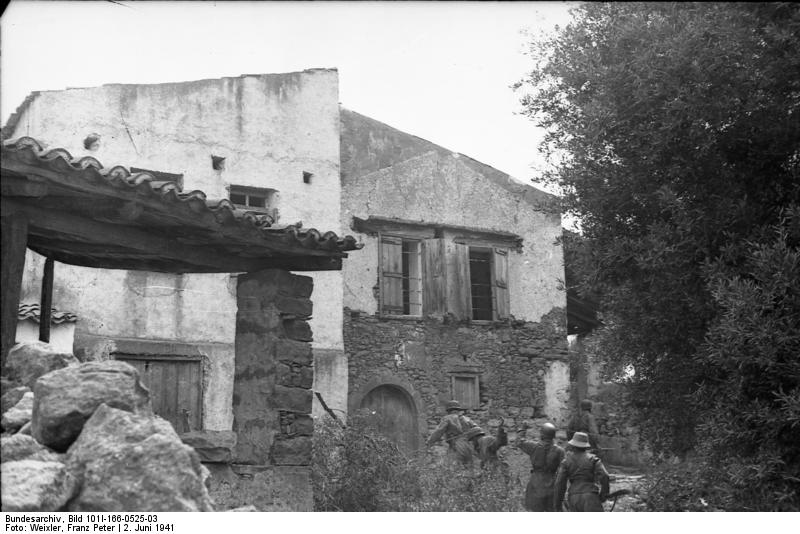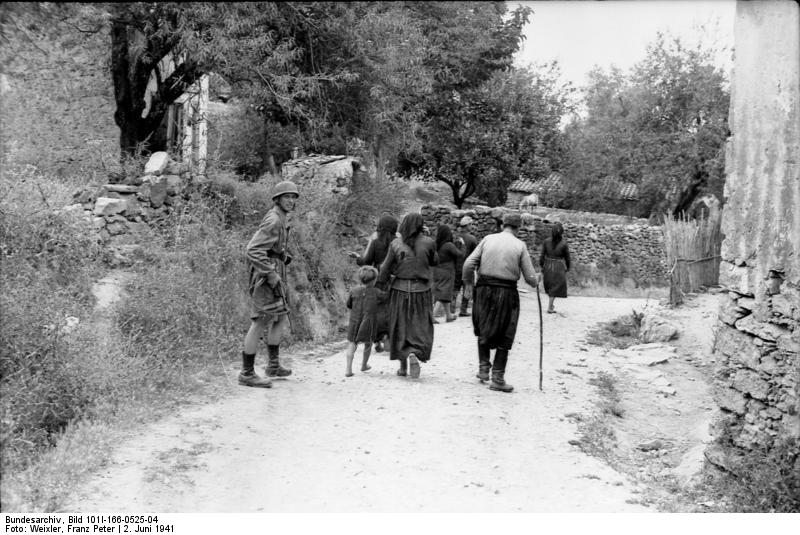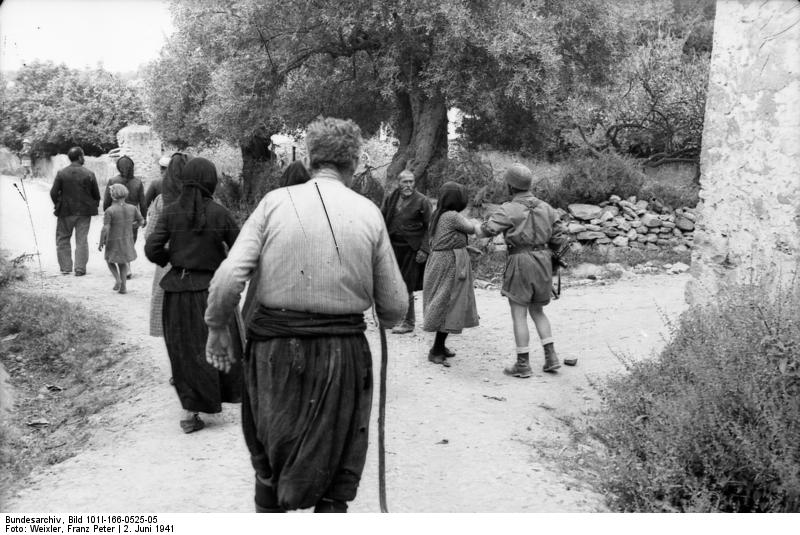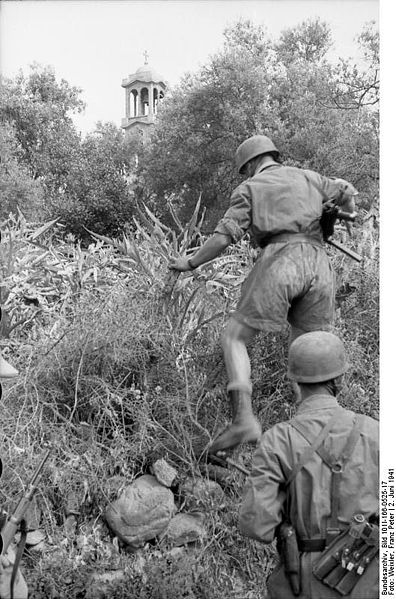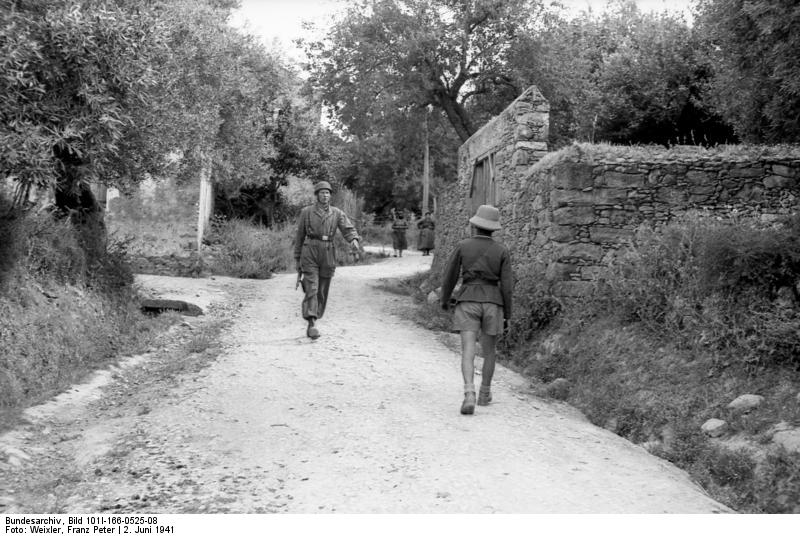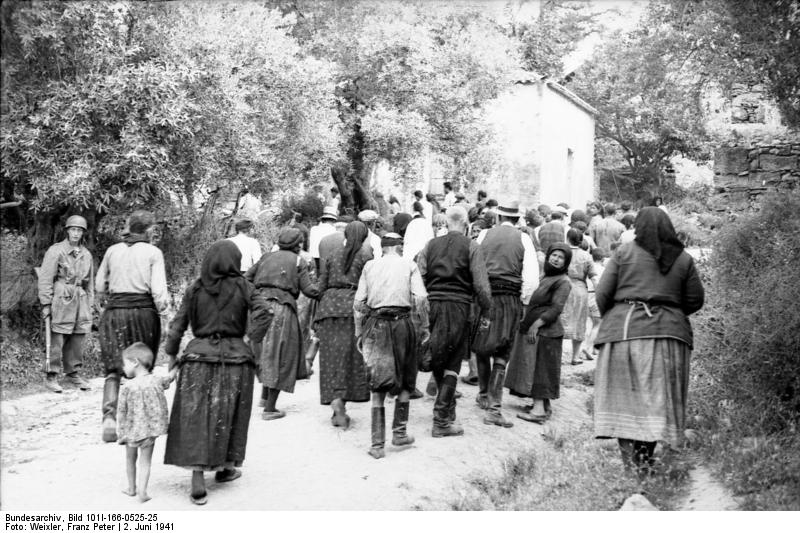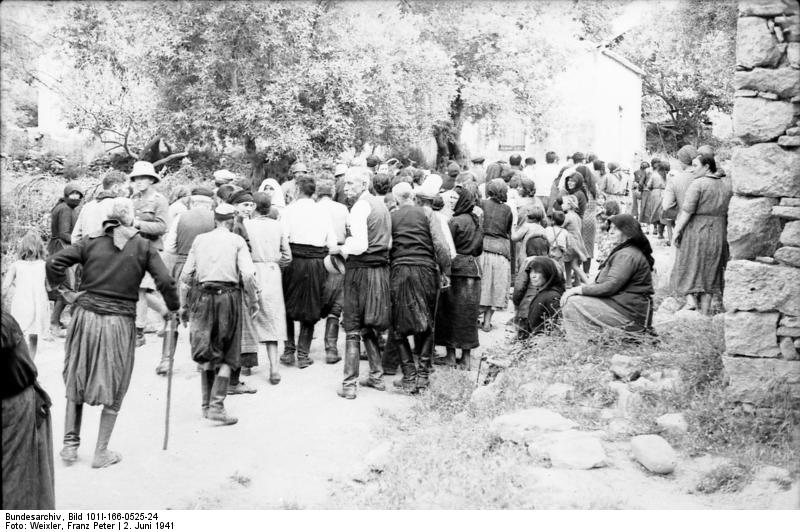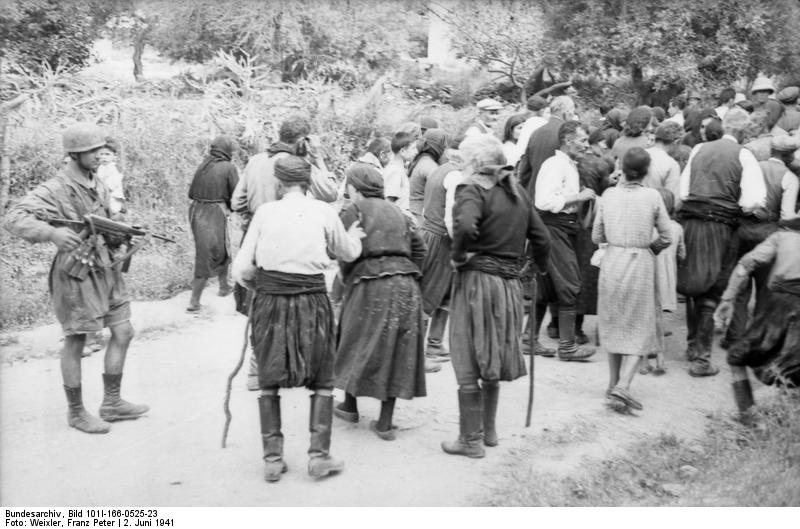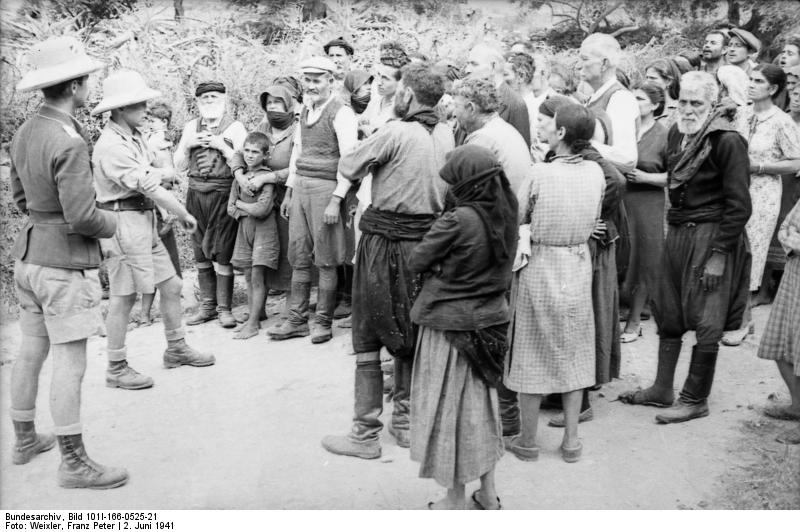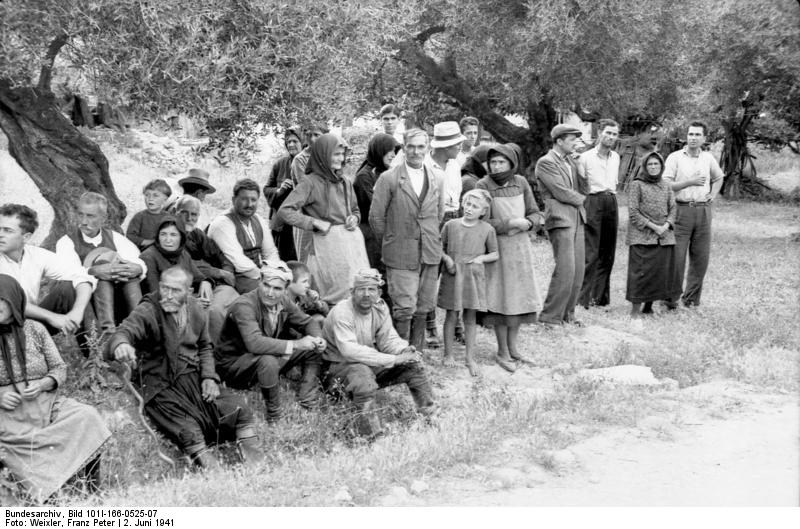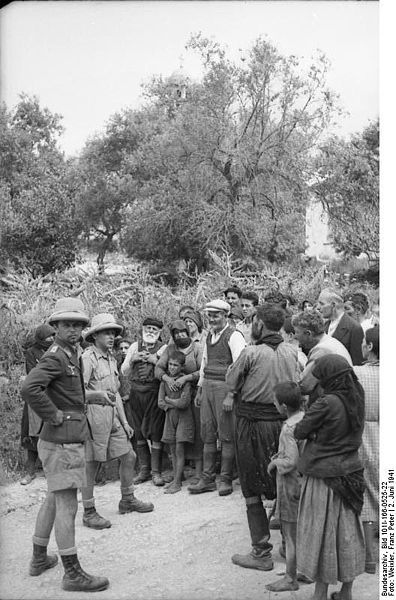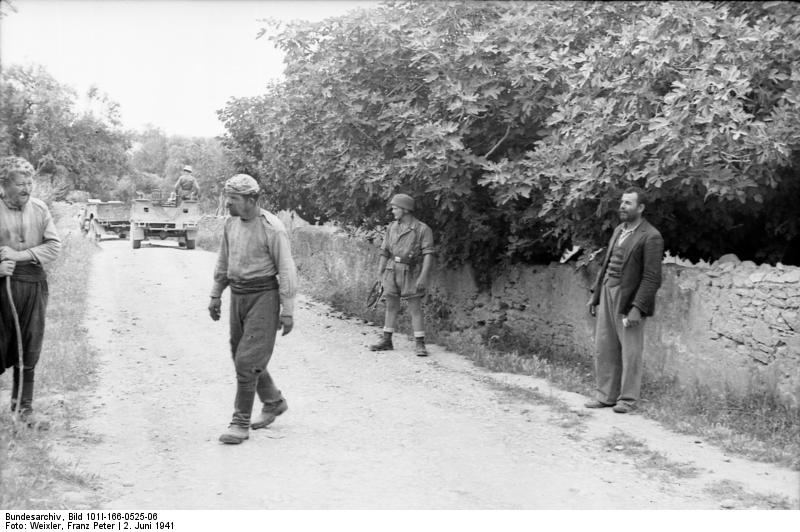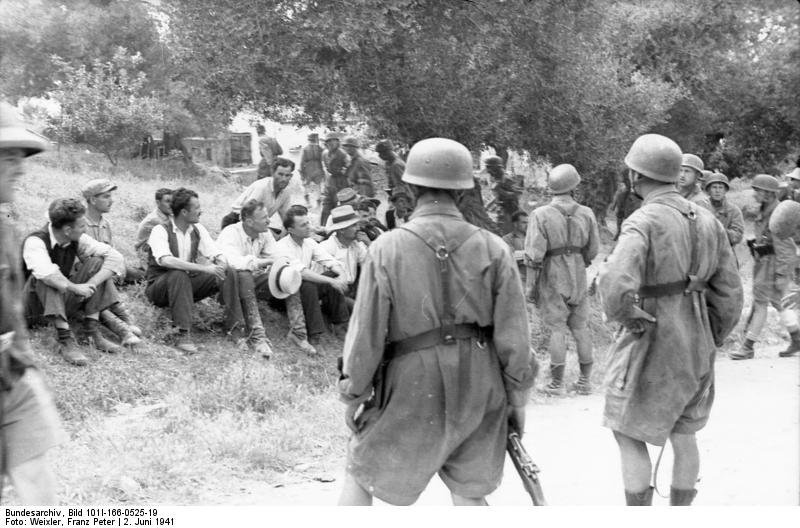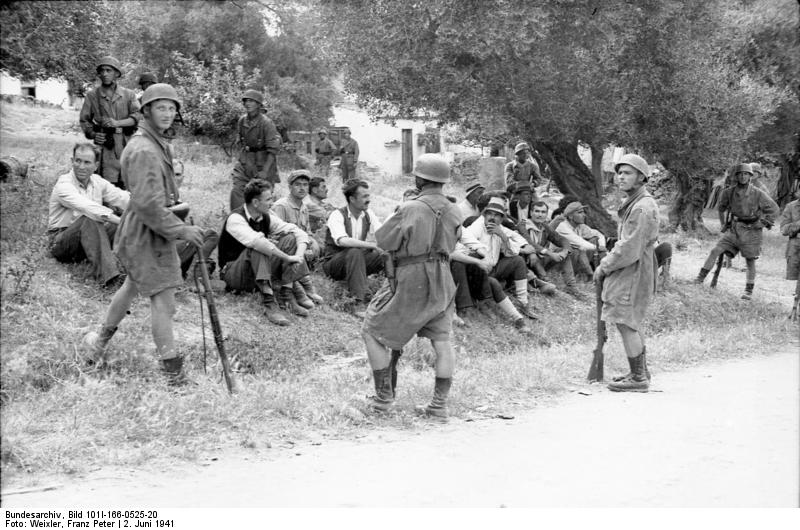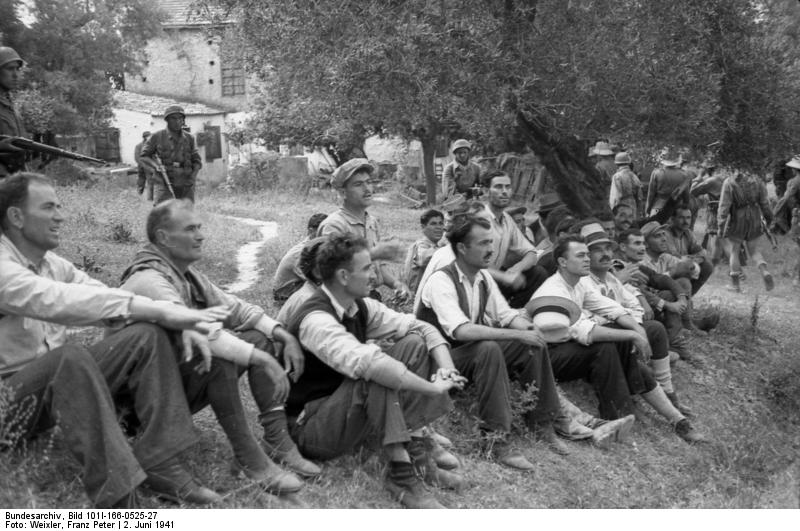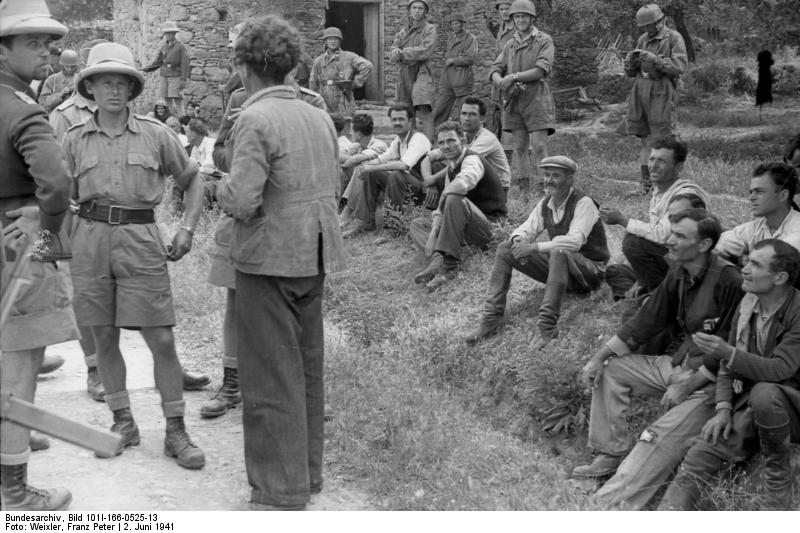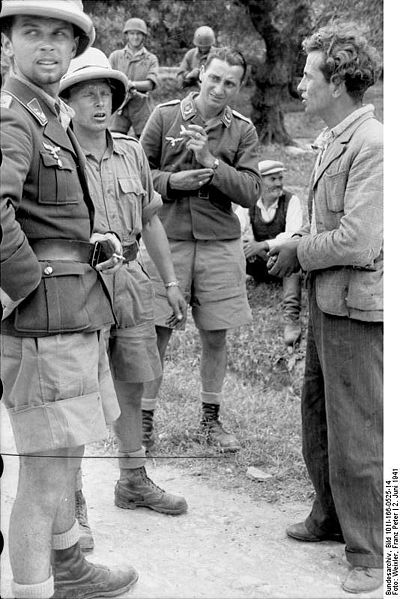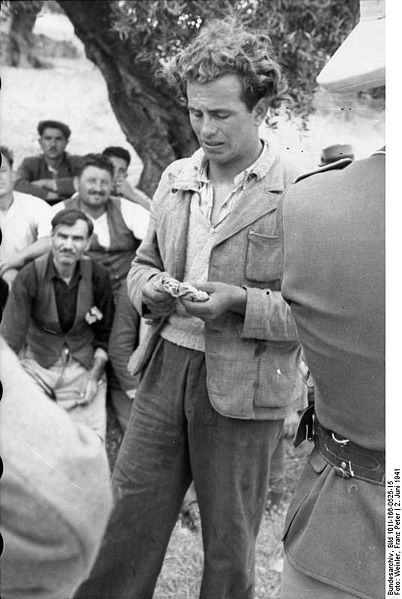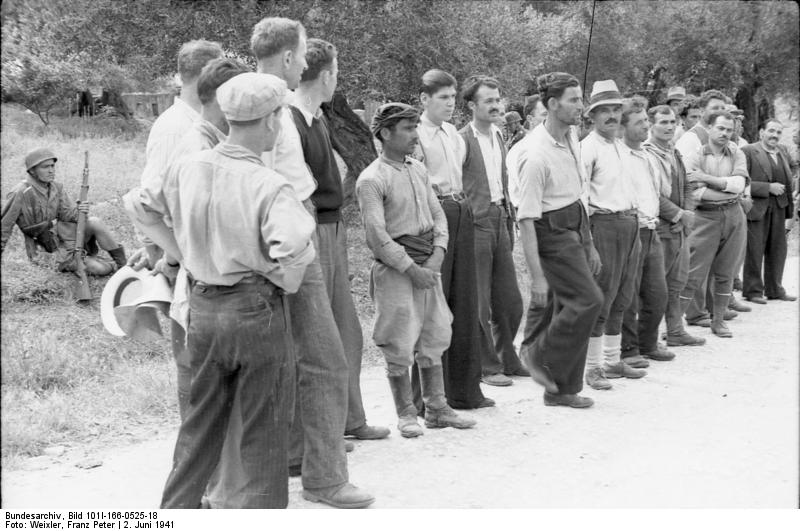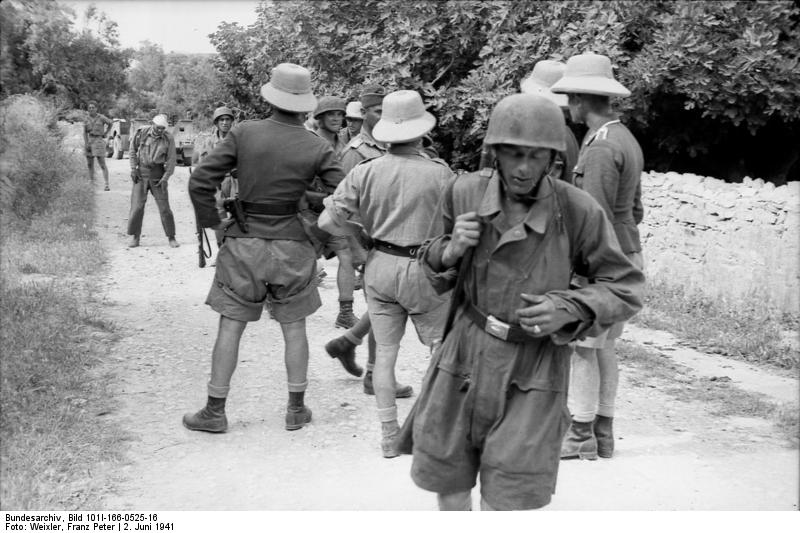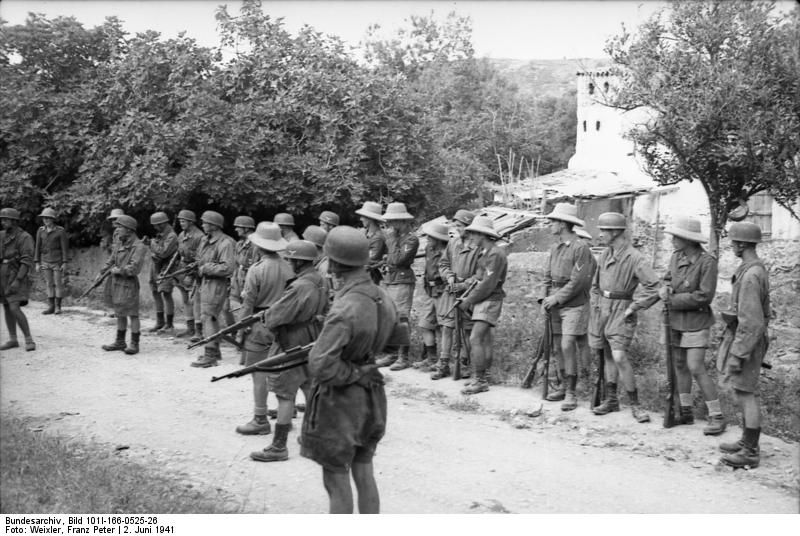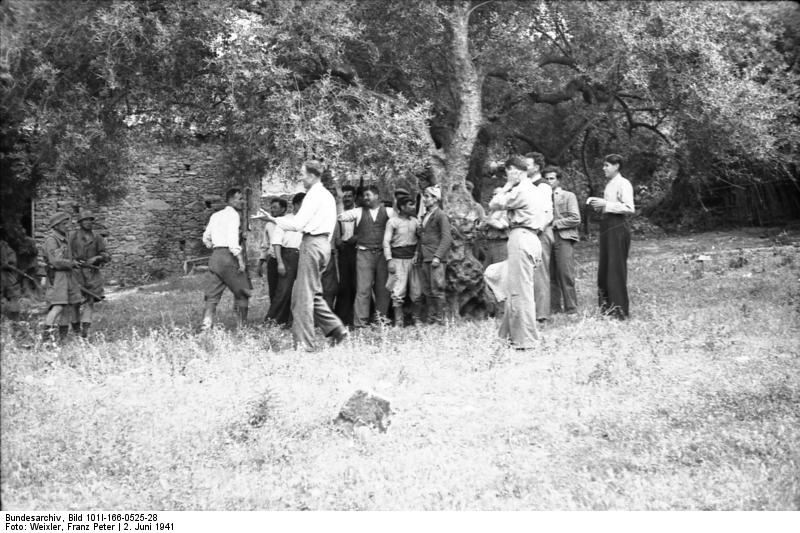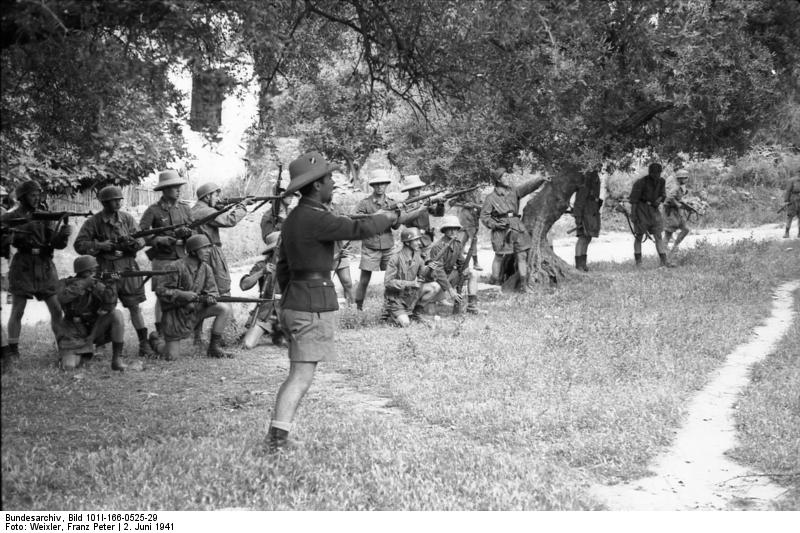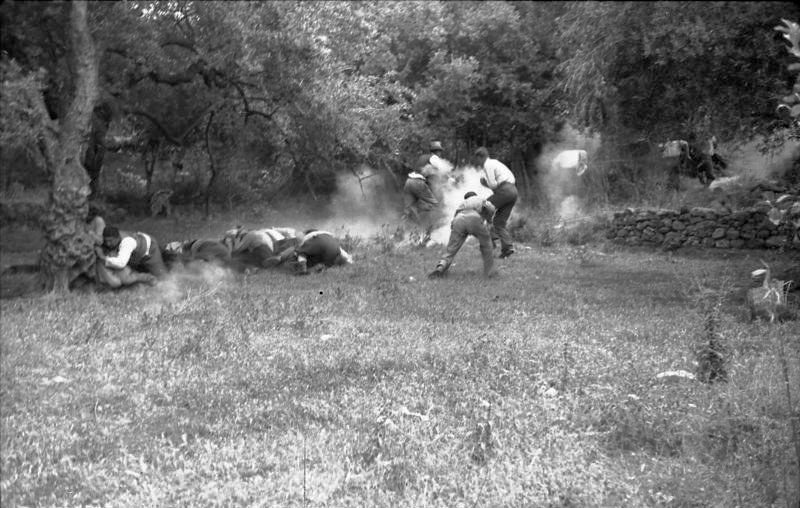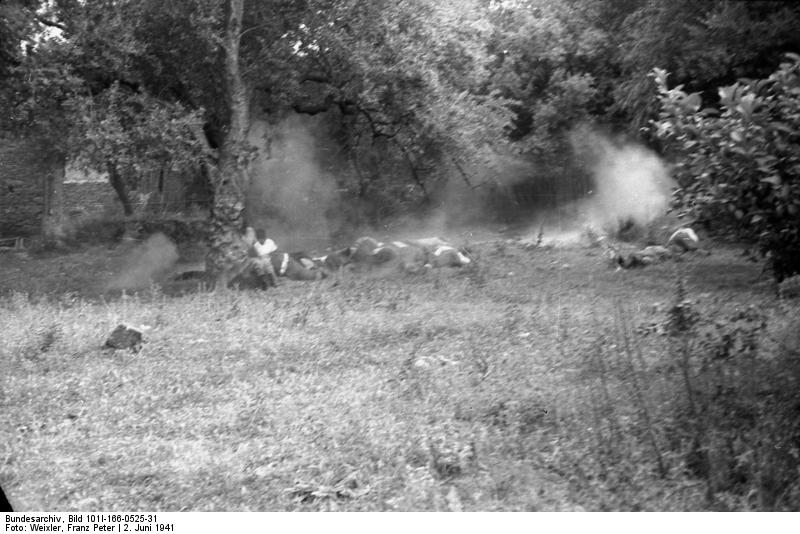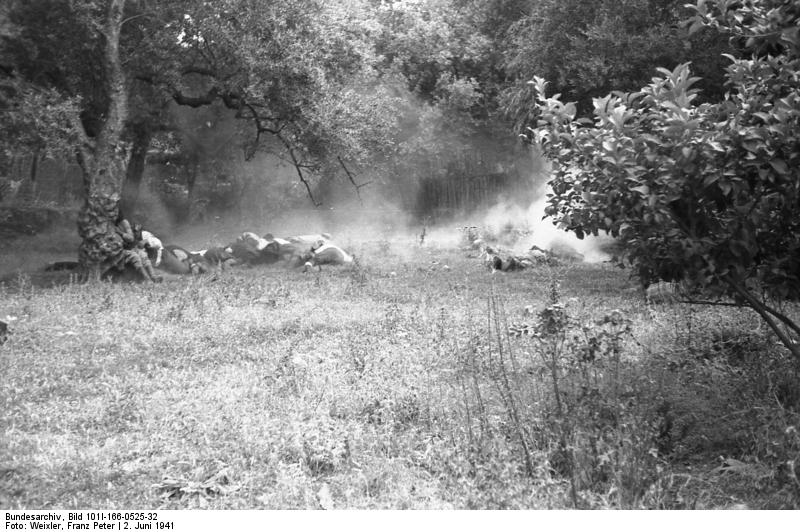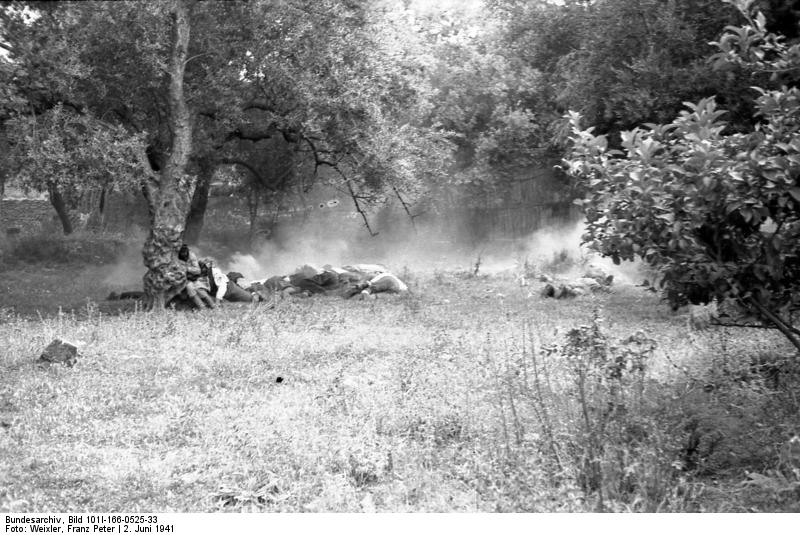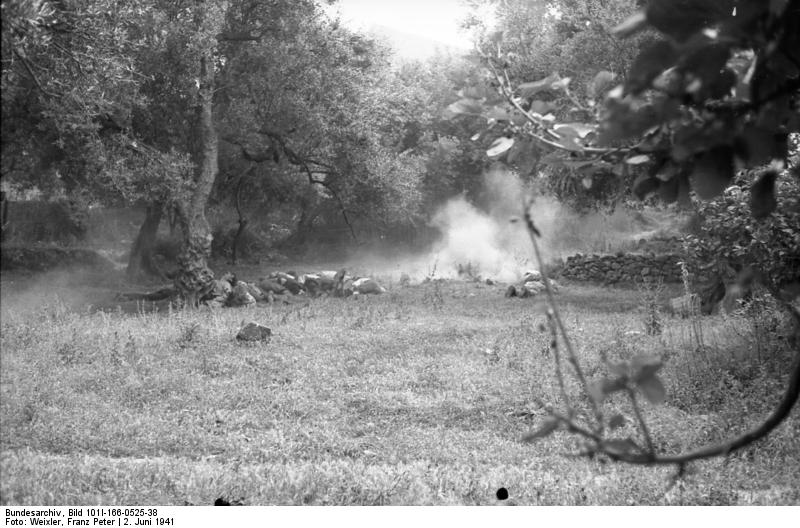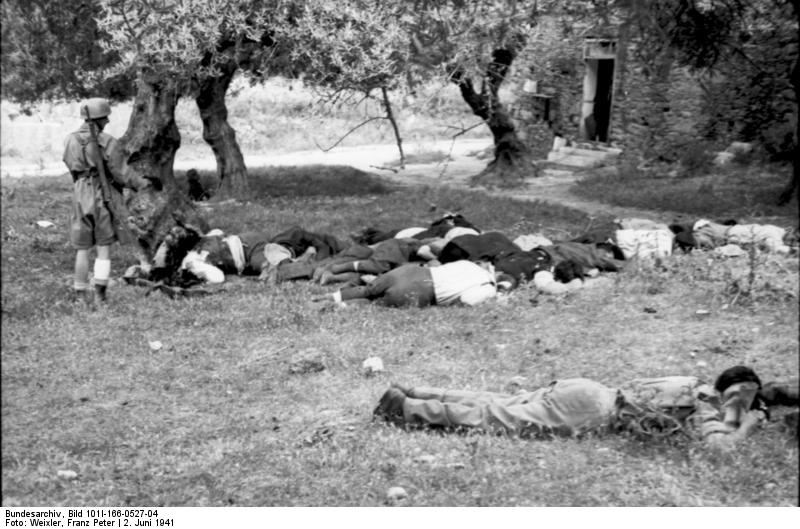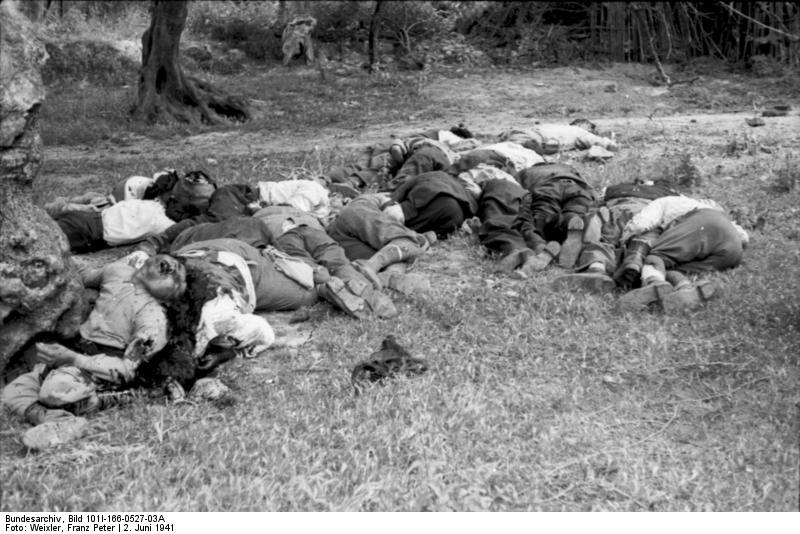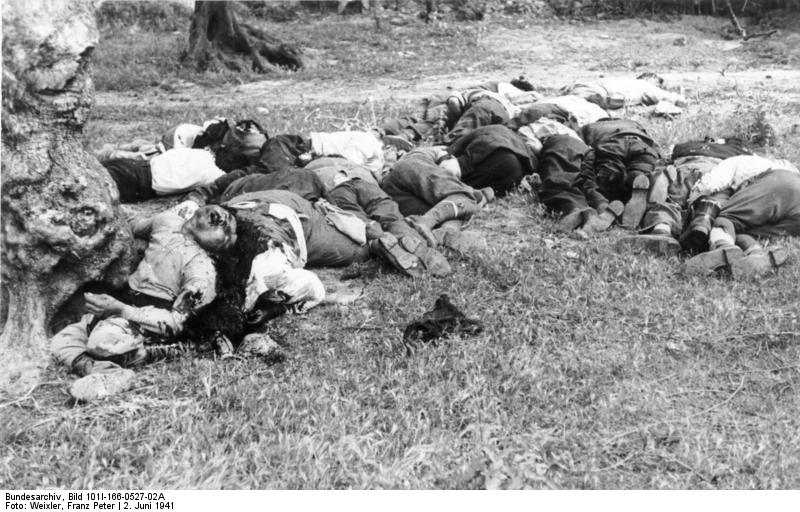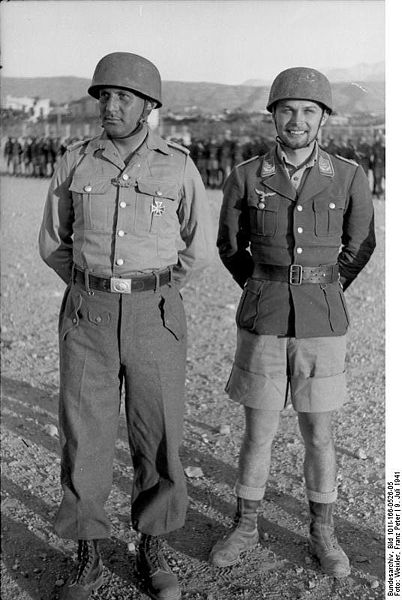 Oberleutnant Horst Trebes at the ceremony to receive his decoration for 'valor'.




Important Disclaimer! - This is a non-political web page dealing with the history, equipment, life and campaigns of the World War II German airborne soldier (Fallschirmjäger) and World War II reenacting. This website is contains historical information as well as reenacting and living history information. This information includes reenactment photos, historical information covering operations, equipment and photos of World War II Fallschirmjäger in action. The information is catalogued and presented to preserve a clear eyed view of military history and present to the public an accurate representation of a World War II German airborne unit. We do not tolerate or condone any form of racism, radical or extremist activities, or persons with supremacist, fascist or racist political motives or beliefs and we do not support nor glorify the reprehensible policies of the Nazi Party. We do not tolerate, support, or condone any activities of any neo-nazi party organizations, any extremist, anti-immigrant or anti-semetic organizations.

Question? Feldpost der feldwebel.
Back to Home