Vintage Motorcycle Photos
WWII German Military Motorcycles



Photos of BMW R-12, R-71, R-75 and all other WWII German military motorcycles.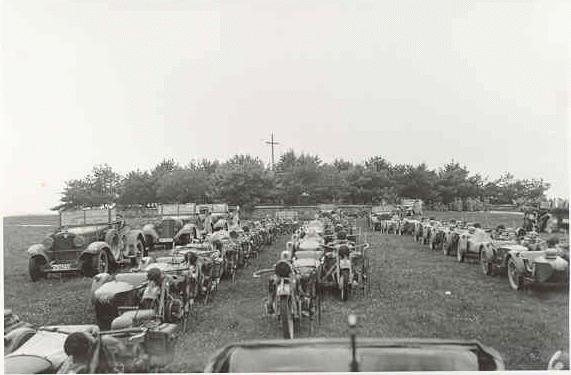 All lined up, ready to go...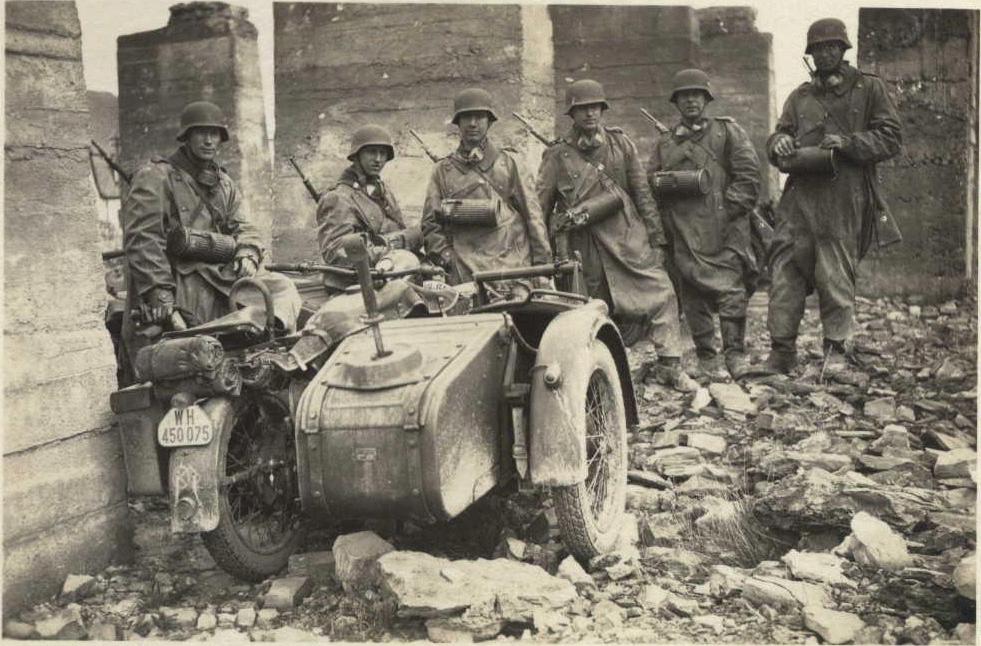 Weary vets, note MG crossbar mount on nose of sidecar, MG carrier on spare tire bolt and MG with cover on the side of the sidecar.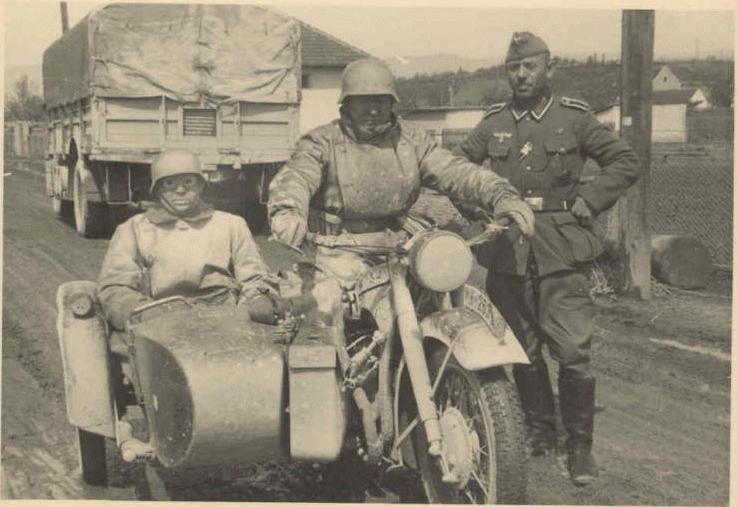 Bundled up and road weary somewhere in the Balkans.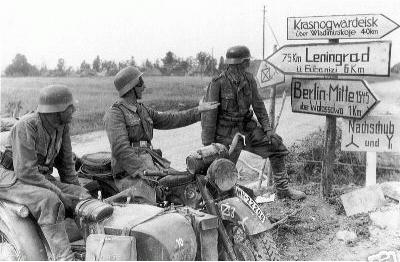 A long way from home.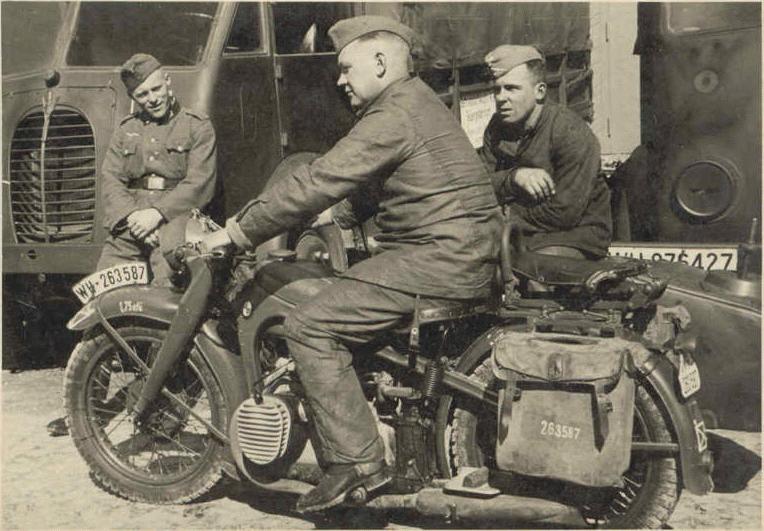 Boy that sure looks like Tom on that bike!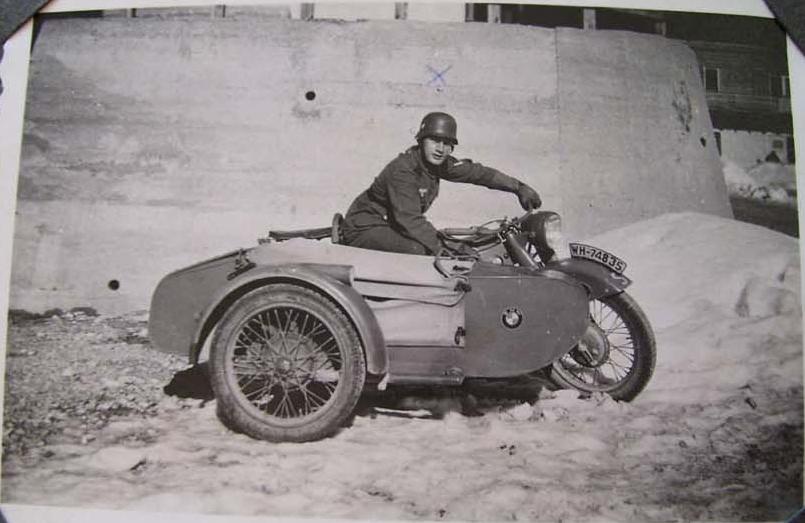 Playing in the snow...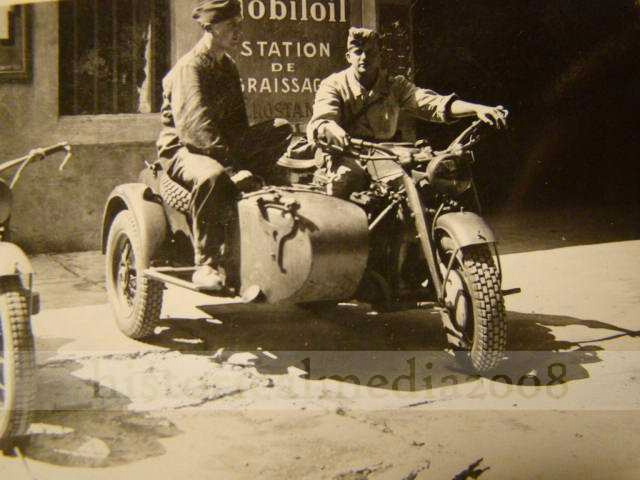 In front of the service station.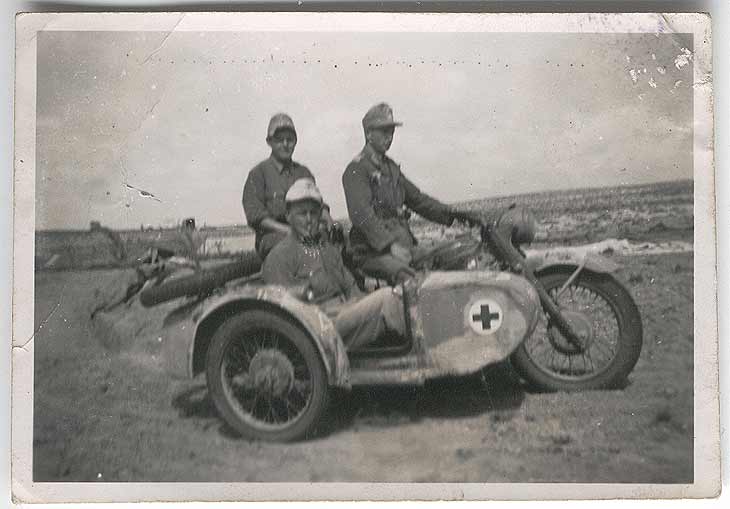 Afrika Korps medics.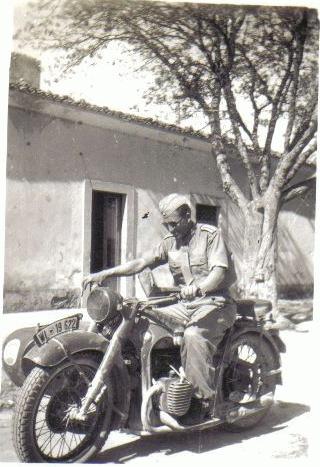 How do you start this thing?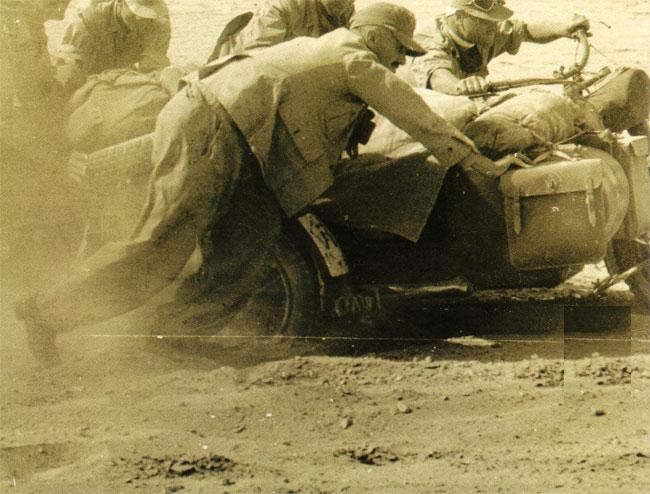 Stuck in the Afrikan sand.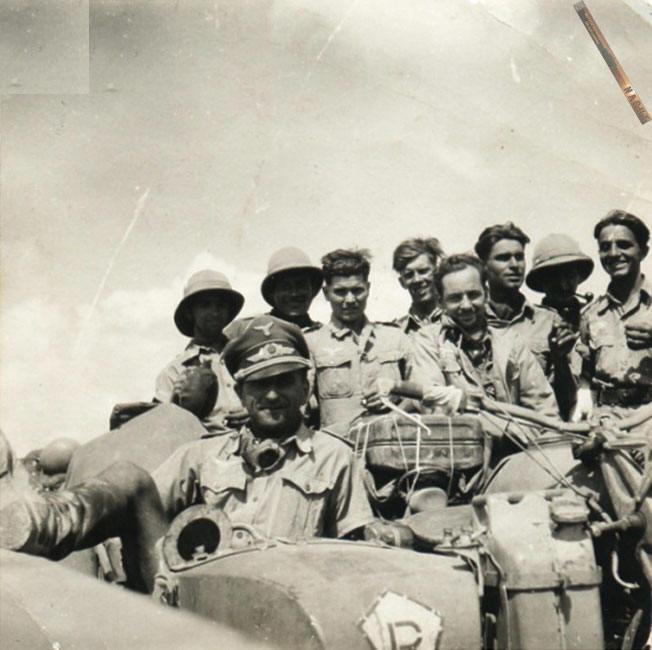 Ramcke in Afrika.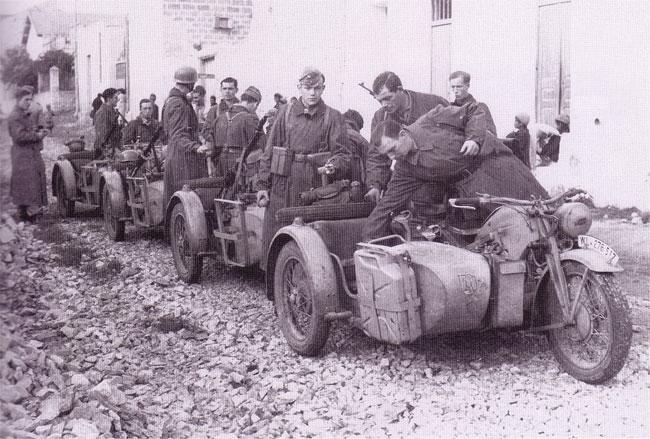 Fallschirmjager kampf group Hubner in Italy.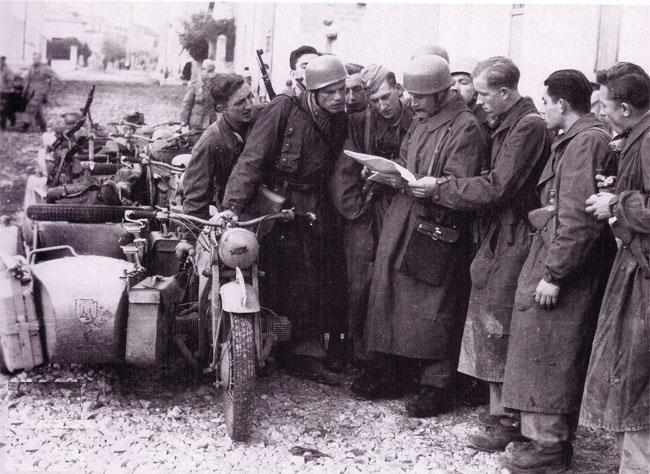 Fallschirmjager kampf group Hubner.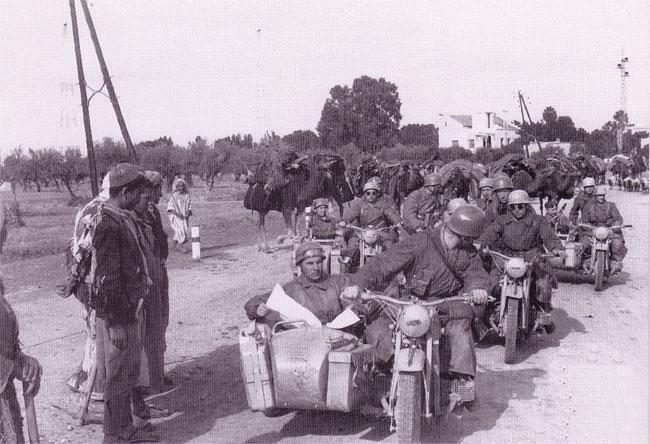 Fallschirmjager kampf group Hubner.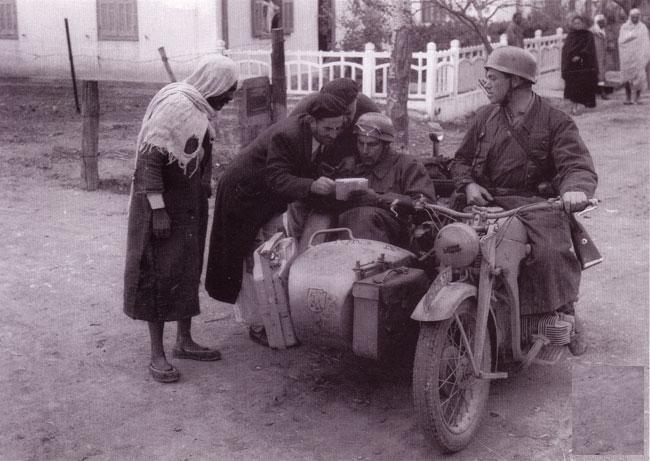 Fallschirmjager kampf group Hubner.



Important Disclaimer! - This is a non-political web page dealing with the history, equipment, life and campaigns of the World War II German airborne soldier (Fallschirmjäger) and World War II reenacting. This website is contains historical information as well as reenacting and living history information. This information includes reenactment photos, historical information covering operations, equipment and photos of World War II Fallschirmjäger in action. The information is catalogued and presented to preserve a clear eyed view of military history and present to the public an accurate representation of a World War II German airborne unit. We do not tolerate or condone any form of racism, radical or extremist activities, or persons with supremacist, fascist or racist political motives or beliefs and we do not support nor glorify the reprehensible policies of the Nazi Party. We do not tolerate, support, or condone any activities of any neo-nazi party organizations, any extremist, anti-immigrant or anti-semetic organizations.