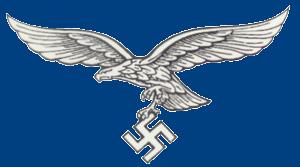 Fallschirmjägergewehr 42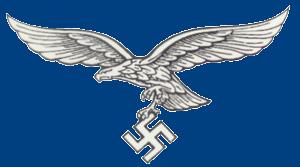 The weapon designed for those who fall and fight!

SMG Guns is shipping the FG-42 II!
The field stripping procedure page for the SMG FG-42 II is here.
The secret of blank adapting the SMG FG-42 II.
Drawings of the blank adapter for the SMG FG-42 II.


If you want to order a FG-42 II blank adapter, use the button below to order one for $75.
The originals



During the airborne operation in Kreta the Fallschirmjäger were equipped with the same type of small arms as the Heer, with pistols and hand grenades on jumps, and submachine guns, rifles and other weapons dropped in containers. In Kreta long-range fire from the defender caused heavy casualties before they could retrieve their main weapons. This caused rethinking of the use of standard weapons for paratroops. Additionally newer semi-automatic arms were being developed for the Heer during this period. The Reich Air Ministry proposed a broad use automatic rifle to replace the other arms used by the Fallschirmjäger. This would simplify logistics for airborne operations as well, since neither the bolt action carbine nor short range submachine guns were adequate for airborne combat operation. Encountering resistance and conflicting priorities from other procurement entities in the Reich Hermann Göring ordered the project to continue independently.

RLM went directly to six German arms manufacturers with the LC-6 specification on 14 Dec 41. The initial design specifications were; not exceed 1,000 mm (39.4 in) long, no heavier than a Kar 98k rifle, selectable fire and use a detachable magazine for 7.92x57mm Mauser round. One interesting design point was the extreme cant to the grip, ostensibly to enable the Fallschirmjäger to fire downward while suspended under canopy. The selected design was from Rheinmetall-Borsig. The designer was Louis Stange. After several prototypes the LC-6/III variant was accepted for production as the Fallschirmjägergewehr-42 (FG 42). Fifty rifles were created by Rheinmetall for evaluation by the close of 1942. Some of these weapons experienced serious malfunctions and deformation. These malfunctions were fixed as were several other modifications and the weapon was authorized for limited production, approximately 2000 of this first Type E were manufactured. The weapon was first used in combat by Fallschirmjäger during operation to rescue Benito Mussolini.

Once deployed in the field it was found that the lightweight rifle wasn't sturdy enough to handle full power rifle ammunition in full automatic. In early '44 Krieghoff engineers designed Type G. It was longer and heavier, the stock was made from wood instead of steel, the grip was changed to vertical, the magazine design was changed. A four position gas regulator was fitted, the bolt and recoil spring were changed to wound wire, a case deflector was fitted and the muzzle brake and bayonet mount were changed. While all new FG-42 rifles had an integral dovetail, which accepted mounts for the ZF-41, scope equipped FG42's were very few and far between in the actual field. Scope equipped FG-42's mainly reside in collections with the ZF scope added post war.

The classifications are as follows:

Type A - First design
Type B - Revised model prototype
Type C - "LC-6" Prototype
Type D - First Fallschirmjägergewehr; acceptance trials
Type E - First production Fallschirmjägergewehr (sometimes called the "Type I")
Type F - First stamped receiver Fallschirmjägergewehr
Type G - Final production model Fallschirmjägergewehr (sometimes called "Type II")

FG-42 is a gas operated, air-cooled, selective fire weapon, with a long stroke gas piston under the barrel, and it operates the rotating bolt with two lugs. The gas system of the Type G added a gas adjustment regulator. The trigger unit was designed to fire from closed bolt in single shots for accuracy, and open bolt in full auto for better cooling.



The FG-42 underwent continuous development, changes suggested from the field included changing the metal stock to wood for better insulation from heat during prolonged fire and a larger forestock. The bipod attachment point was moved forward and the grip became more vertical. This became the Type G and again had a small production run of about 5000 units.

Specifications:

| | | |
| --- | --- | --- |
| | Type E | Type G |
| Caliber | 7.92x57 mm | 7.92x57 mm |
| Overall length | 940 mm | 1060 mm |
| Barrel length | 508 mm | 525 mm |
| Empty weight | 4.38 kg | 5.05 kg |
| Rate of fire | 900 rpm | 600 rpm |
| Magazine capacity | 10 or 20 rounds | 10 or 20 rounds |



Option 1 - Buy an original


Option 2 (Best) - Get in queue for the SMG Guns FG42 II Project



SMG Guns brought out two prototypes to March on Rome II, one was taken into the field for Saturday's battle by Hauptmann Zimmerman of FJR/2. The other we live fired at the range at Fort Stanton's former German WWII Internment Camp.

I got to fire about 10 rounds! All I can say is it's a sweetheart! Nice feel, it's heavier than an G43 (more comparable with an M-14). But when you put it to your shoulder you see it's way shorter. The sights are high but good and the recoil is very light... a bit more than a .223 AR15 but lighter than AK47. The trigger is nice and smooth on recoil it pushes a little up and right; just pull it back and its easily back on target. The handguard insulates from the heat, the barrel and bipod got a hot after multiple people had fired almost 175 rounds downrange.

It's probably about 8-10 weeks away from shipping (just my opinion) as it still needs the mag well doors and the grooving on the forestock but it's pretty close. Both the blue and the phosphated ones look really good. We also took a bunch of photos here: FG-42 at March on Rome.



MoR II Axis Commander with SMG FG-42

Rick of SMG Guns prior to the live shoot

New info SMG Guns has a really good detail page on the ordering process and details on the FG-42 updated. It's at this link: SMG Future FG42 buyers info/specs.

SMG Guns has received ATF approval for the FG42 rifle: 04-21-11. Details here.

I'm on queue for one of these, so get in line behind me! SMG already has a proven track record with the reenactment community with their DP-28, Bren Guns, PPsH, and ZB-26 offerings. They have a prototype and they are well on the way with production parts manufacture for an initial production run of 20 FG-42s!

An image from SMG Guns Website, wow does this FG-42 look good…

The company has a good reputation. Of the initial run, 10 will be sold to people on the queue, there will be another 10 sold at auction, so the initial run will be 20 for some very lucky enthusiasts. Of course they will building more since they are the manufacturer!
I am looking forward to mine and see absolutely no problems in using it re-enacting as long as I'm attending an event where it would be appropriate and historically accurate to carry the FG-42… it looks that good!

I absolutely love my FG42 II! I hope to be posting some better photos of it on the site soon. I fell in love with the rifle when Rick at SMG brought two out to the March on Rome event and let us live fire it. I got mine just a few weeks ago and took it straight to the range. My first 4 rounds punched a 4" circle at 100 yards. It's a nice shooter right out of the box. I was mobbed after I came out of the active range area... a lot of folks recognized what it was - or what they thought it was - an original FG42. They were no less impressed with it knowing it was a replica.




Option 3 - (If you have a Federal armaments import license) - HZA Kulmbach GmbH & Sport-Systeme Dittrich



Sport-Systeme Dittrich makes several nice Sturmgewehr MP-44 and other rifles as well. However without the armaments import license, you aren't going to get one from Germany. They have both model I and II available. Here are two catalogues One and Two on their website.
Paratrooper rifle BD 42/I (FG42 first model)

Paratrooper BD 42/II (FG42 second model)



Option 4 - (If they are still in business) - FG42 INC. - Everson, Washington



Unfortunately the last entry on their website was Dec 24th 2009 without much news since. The project looked good however the price which started at $4,000 went to over $14,000 at one point, though it looks as though there won't be any FG42 any time soon.



Reference - (Learn more)



Death From Above: The German FG42 Paratrooper Rifle

Publisher: Collector Grade Publications Inc., PO Box 1046, Cobourg, Ontario, K9A 4W5 Canada
Authors: Thomas B. & R. Blake Stevens Dugelby, First edition 1990, expanded edition 2007.
ISBN: 0-88935-429-4

Excellent book with many photos covering both models of the FG-42.



Translation of the German Manual by John Baum This is a translation of the original FG 42 (Type E) Operator's Manual. The manual is 79 pages with 37 illustrations, cost; $20 – includes U.S. first class postage. Web link to order.



The cover and an illustration from Baum's translated manual...



Accessories - (For reenactors)



Bandoliers - Like all reenacting ebay is a prime source. Spearhead Militaria has several types of Fallschirmjäger FG-42 bandoliers. I've received the bandolier, and I like it. It's made of good quality fabric and is full size unlike his K98 bandoliers which are really small and short compared to the originals. The pockets are genrously sized. I don't have any FG-42 magazines to compare them to but the photo shows a FN-FAL mag and a G3 Mag. both of them fit easily with room to spare.






Slings - Here's a couple of photos of an original sling, sort of a combination between an MG sling and Mauser sling.




Blanks - Actual experience information here.


Magazines - SMG Guns will be supplying two magazines for each FG-42. The aftermarket magazine that will work is also the magazine used in the Czech ZB-26. IMA USA has these ZB-26 magazines for $50 each currently.


Bayonets - A special spike style bayonet is used by the FG-42 it is very similar to the French MAS 36 bayonet.

SMG Guns has several photos on their web site of a Shoei replica bayonet (very close to the original) and of a shortened MAS 36 bayonet mounted on the FG-42. The FG-42 bayonet was 11.81 inches for the Type I,and 10.43 inches for Type II.

The French MAS 36 bayonet is 16.93 inches for the rifle version and 15.12 inches for the Paratrooper version. These bayonets are available at IMA USA for less than $40 currently.

Looking at the difference between the MAS bayonet and the Shoei replica it seems the knurled portion is shorter and more finely knurled and the shoulder of the round portion has a sharper transition. I'll reshape my MAS bayonet on the lathe to match the profile a bit more after I shorten it. It should make a fine finishing touch!






Parts - SMG Guns will be stocking and providing spare parts.



Bundesarchiv Photos



Selected bundesarchiv photos of FG-42 in the field.






Important Disclaimer! - This is a non-political web page dealing with the history, equipment, life and campaigns of the World War II German airborne soldier (Fallschirmjäger) and World War II reenacting. This website is contains historical information as well as reenacting and living history information. This information includes reenactment photos, historical information covering operations, equipment and photos of World War II Fallschirmjäger in action. The information is catalogued and presented to preserve a clear eyed view of military history and present to the public an accurate representation of a World War II German airborne unit. We do not tolerate or condone any form of racism, radical or extremist activities, or persons with supremacist, fascist or racist political motives or beliefs and we do not support nor glorify the reprehensible policies of the Nazi Party. We do not tolerate, support, or condone any activities of any neo-nazi party organizations, any extremist, anti-immigrant or anti-semetic organizations.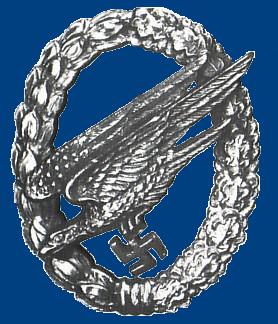 Question? Feldpost der feldwebel.
Last updated 01 Apr 14 © 2014 Fallschirmjäger.net
Back