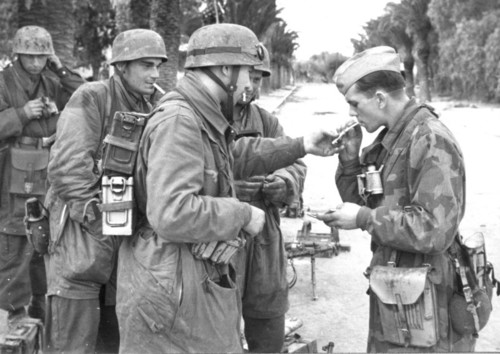 Fallschirmjager en Russland.
Open Invitation: If you are a WWII reenactor from another region or country or a member of the press and will be in Texas during one of our events, email me and join up for a weekend. Between myself and other reenactors locally we can outfit you for the battle (tactical or show).
Order your FG-42 II blank adapter.
April 27th 1942 - The Mackenzie-King government holds a national referendum on introducing conscription for overseas service. The proposal receives majority support but there is substantial resistance in French-speaking province of Quebec; 72% of the French-speaking voting population oppose the proposition, compared to 80% in favor of it among English-speaking voters .